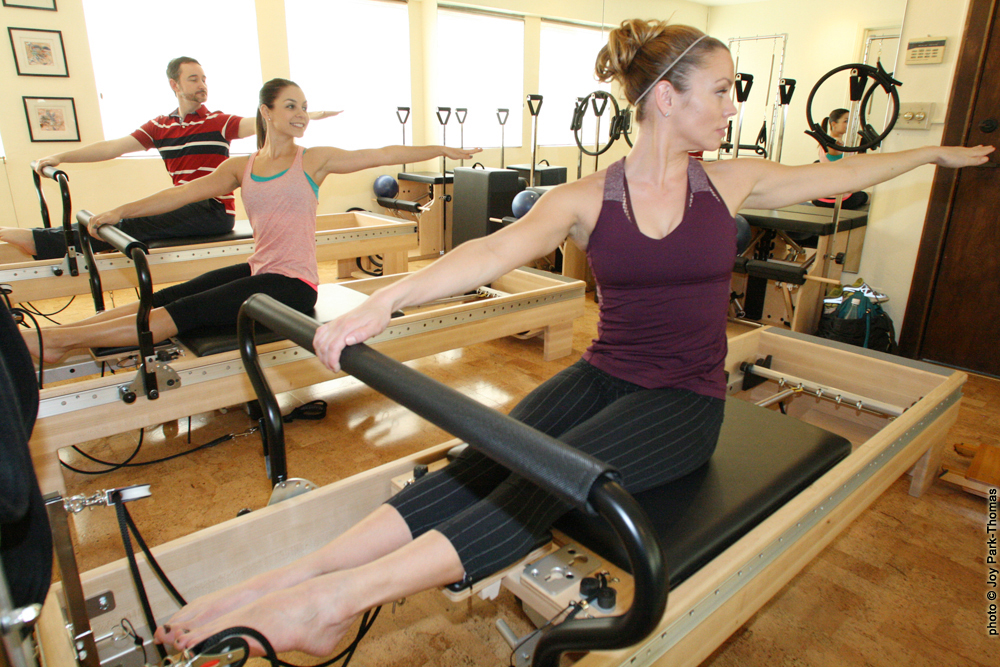 450 Hour Pilates Certificate
Movement Revolution offers the most comprehensive and versatile 450 hour Pilates Certificate program in Los Angeles.  This is a great opportunity to study and certify under Gordon Hart who co-created the revolutionary Multi-Planar Straps for Balanced Body, Inc.  The program covers the following:
Anatomy and Physiology
Beginner, Intermediate, and Advanced classical curriculum as well as West Coast variations in Pilates Mat, Reformer, Cadillac (Trapeze Table), Wunda Chair, Barrels and Auxiliary Equipment
Beyond the classics – Multi-Planar straps, Reformer Infinity Bar, Split-pedal Wunda Chair, and Reformer/Tower combo variations
Client assessment and goal setting
Injury Prevention and Rehabilitation
Physical Therapy Aide Training
Business Development tools and job searching
intro to the GYROTONIC Expansion system
Pilates Method Alliance (PMA) Exam preparation
Click here for upcoming dates and a detailed course breakdown.
PMA Approved CEC's
Dates coming soon!  Sign up in the lower right corner to join the mailing list.
Répertoire includes:
Pilates Applications for Hip and Pelvis Ailments and Injuries

Pilates Applications for Common Ailments and Injuries of the Spine
Flow class with the jump board
GYROTONIC® for the Pilates Professional